This is the Pangale V2 Unreal This is the first time, I am riding a super sport I have never done this before in my entire life Good morning Internet, it is 9:15 in the morning and welcome back to the channel It is a gorgeous gorgeous day, look at this sun A little chilly but beautiful and as you can see I am wearing my leather suit again and my Ducati helmet so that is kind of giving away what I am going to do today Some of you already know that my first motorcycle that I got was 5 years ago 5 years ago, I got my driver's license and on the same day went to the Ducati dealer and bought a Ducati Monster 796 from 2010 so that was a second hand bike already 5 years old double Akrapovic, that was my real first motorcycle love I just loved Ducatis and I sold that bike together with my other stuff when I went travelling and when I started this new life of video making So I have a big love for the brand and so I thought you know what I am going to call the dealer, the Ducati dealer where I bought my bike and I am going to ask them if I can borrow three bikes and ride them for the day And they still remembered me and they said yeah okay, you can come and we will prepare three bikes for you So I am quite excited I think it is going to be an awesome day riding three incredible bikes So I am really kind of pumped to be honest because I also know that they will all be heavier machines than I have ever ridden because the Ducati Monster that I had, had 87 horse power.
So not really a lot to be honest and I think the bikes I will be riding today will all be more like a lot more Gorgeous right today? I am so glad no more rain So the Ducati dealer that I am riding to now is Ducati Zaltbommel and I believe it is the biggest Ducati dealer in the Netherlands and that is where I bought mine so it's not very far, it's like half hour ride from Utrecht Here it is Okay, I am here Look at this This shop is like walking around a candy shop where you cannot afford any of the candy Look at this, look at this Okay they have prepared the bikes for me.
Okay so this is the order in which I am going to ride them First I will ride this baby This is the Streetfighter 848 Then next I am going to ride the Ducati Monster, 1200S This one And then Final bike Pangale V2 from this year Look at that beauty and then of course I am going to ride home on my sweet Ronin So I am going to start with the lowest power bike which is already more than I have ridden and then I am going to step it up with more and more power Wow Oh that is a one good sound Nice Yes, bye classic Okay This bike has a 132 horse power That is more than I have ever experienced before Holy Moly First I am going to ride to Zaltbommel the town itself because it is actually a really nice town That sound underneath this bridge! Listen Alright we are now in Zaltbommel It's a 1000 years old this town Alright we are now at the river Let's check out this place What a machine, what a machine! I am not used to having so much power 132 horse power Crazy, and this Streetfighter is only the little brother because the bigger size Streetfighter is 1098 So that is even a lot more powerful So this bike has a L -Twin engine and it costs about 12 500 euros So yeah! I cannot afford it but hey I am having a lot of fun riding this! So let's ride a little bit more through Zaltbommel and then hit some back roads so we can get a little bit more power out of it This is the St.
Maartens church Cool right It's a gothic church from the 15th century Check out this church Anyway so Zaltbommel has a long history and it was a very important trading town because they had trading rights to a thing called gruit and that is ingredient to make beer which they used a lot in the middle ages And Wait what is here? Some house Oh this is the governors home from 1550 Anyway so in the 13th century, this town became a fortified town which was a good idea because in the 16th century the Spanish came and they tried to take it but they didn't manage So the Dutch defended Zaltbommel Very cute houses everywhere here Okay, let's now get out of town and stretch the legs of this Streetfighter Oh yeah It is actually already hard to not speed on this machine because it has 6 gears but I will never make the sixth gear before I loose my driving license Let's do a bit of acceleration Take a left here Why not On these country roads you always have to be a bit careful, because there can be mud from tractors in the corners making it suddenly super slippery Let's go right here And I am back Ready for number two, round two So it is time for The Monster Monster 1200 S Look at this thing This bike has three modes and it is now in urban which is the sweetest mode Wow, it is like when you are riding 5000 6000 rpm it's like you get into some sort of turbo mode and I just feel the bike pulling I am just loving this quick shifter I thought it would be really boring or something but that feeling of just changing gear without having to pull in the clutch and just keep the gas open really awesome feeling! That sound Oh man, think they can hear me from 10 kilometers away I am extremely careful in the corners I am definitely not feeling comfortable on this beast to go super fast around the corners I guess you really have to build up that confidence with this bike because there is so much power here Oh 30 kilometers zone So 30 kilometers per hour, I really have to ride in first gear I feel like I am absolutely crawling Ah it is such a lovely day, look at this weather this is my Netherlands.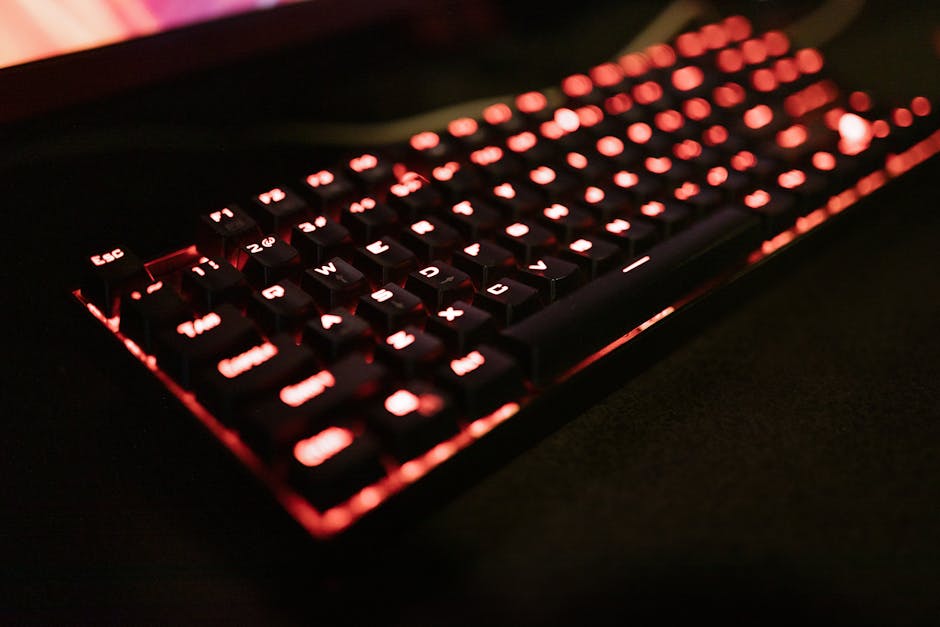 I used to ride with my own Monster I would always ride on roads like these along side the river it was so much fun to ride here, no traffic lights, not a lot of traffic usually The people that live around here, they don't really like the motorcyclists very much because of the noise fair point So let's have a closer look at this beast of a machine Unbelievable So this is the 2019 model and it has amazing suspension from that Swedish company Öhlins V-twin engine Man, it is a beast and I just love all the details on the Ducati you know, and that you have carbon fiber here at the front and it is just Italian perfection! Compared to the Monster that I had next level and the sound, the sound is even better I think on this bike than on the Streetfighter Okay, there we go! Oh man Unreal This power wow, amazing Now I have to go back to 100 again Alright let's try the last mode I am now still in touring I am now going to go sport So this is the fastest mode It is a shame I am stuck behind a truck Boo, can't have it all Can't have it all And I am back again I am ready for round number three it is funny, round abouts, you have to take them in first gear second gear tops That was with my old monster also the case as well If you are high gear on round abouts with these things, it just goes like fop fop fop Awesome! It is time for number three! The creme de la creme This is the Pangale V2 unreal, unreal This is the first time I am riding a super sport I have never done this before in my entire life Let's start it Alright so this bike also has several modes, I am now again in the sweetest one which is street I am first going to do some highway again, test out this quick shifter and kind of the speed on this thing I am now riding to 's-Hertogenbosch I am going to ride a little bit in the city but first do a little bit highway There is a car in front of me again Ruining my corner for me Ah this traffic is not working with me I am not used to this forward position, my wrists are already aching not used to it at all! But the feeling oh man This is the bike I should have had on the TT Nah, that would be insane really Where do we go? Ah this is central station It is a bit difficult with all these bicycles Now it is Now they can go, I am not getting anywhere like this I am actually figuring out where I am going because I am actually quite hungry and I was thinking to buy a very typical Dutch snack It's called a Bossche Bol so I am looking for a bakery, it is supposedly somewhere there Oh I think it is there, yeah yeah There it is Ooh there is a line, I have to wait Time for a break, I am even proud when I see it standing over there I am like, that's mine, but really not, but kind of feels like it what a machine! For me it is just a really cool experience because I have never been riding on a bike like this never on a racer never on a bike this expensive It's like 21 000 euros I am just absolutely loving this day I just can't wipe that smile of my face just riding on all these gorgeous gorgeous bikes Can I have one Bossche bol please? That's 2.40 euros – Yes Let me show you this Dutch snack it's unfortunately not very healthy but us Dutch people we are not very famous for our healthy snacks It's usually all very unhealthy but every once in a while I think it should be totally possible It is a sphere filled with whipped cream And it is called a Bossche bol but the thing that is dangerous, is once you take one bite it kind of explodes in your face so that is kind of the thing here so let's try this out Alright here we go One more thing, let me show you the inside This place where I bought it, they are just famous for it.
It is like their signature pastry Let me show where I am, where I have been riding today So here is Utrecht where I started Then the Ducati dealer is here in Zaltbommel And then on the first bike, I have been riding around this area Then on the Monster I was riding around here along side the water and now I am here in 's-Hertogenbosch So it is all pretty close to each other all in this area of the Netherlands Right, let's also have a closer look at this gorgeous, gorgeous bike So besides that quick shifter which is also on this bike this motorcycle is just stuffed with electronics and it has traction control, it has corner ABS it has wheelie control, it even has adjustable engine breaking I never even heard of that but that is also on it but what I also really like about this bike, which my Monster also had was this single sided swing arm, and I think this just looks so much better than a swing arm on both sides and you can just see this side of the bike so super nicely So I am going to take it for a small spin around this city and then I am going to return it to the dealer Too much fun I am having yeah that quick shifter is an absolute winner That turbo that you get when you shift gear Incredible And we are back Ooh it is almost getting dark look that amazing sunset Ah there is my Ronin I have been playing with the big boys today I am not going to ride this one, I would not dare to ride this one because How much is this bike? 34 990 euros 35 000 euros 35 000 euros! Well if you have that, you can buy this! This is the last built two cylinder as you know maybe right now, we have the V4 and this is the last two cylinder this number also 613 How many of these are made? They stop at 1299 So they make like 1299 bikes of this one? Correct, correct – Oh wow Can you start it? Absolutely, do you want to start it? – Oh yeah Can I? Oh is this the same How do I do it? Press the button – This one? – Yes If you want to make friends with your neighbours This is your bike And what, this is the Multistrada Oh can I swing my legs over this? Better to use the steps probably That's okay right? – Yes I cannot put this straight up! This is it It is too tall Really high hey? Yeah, it is really really tall How many liters does this fit? 20 liters – 20 so what is the range more or less? More or less, close to the 300 I think Low and then what do I do? How does this work? Keep it, release? Okay, switch it off, how do you switch it off? Like so, oh yeah Ha, good old Ronin You are such a sweetie Oh, what a day, what a day! It feels weird So it is not even 5 o'clock and it is already almost dark Days are getting so short now So I think I already said enough how much I enjoyed this day I really hope you like this video if you did, please give me a big thumbs up and subscribe down below and then I will see you in the next video Noraly is going to try to start the bike again.
See if she can do it this time. Fatigue is taking over!.